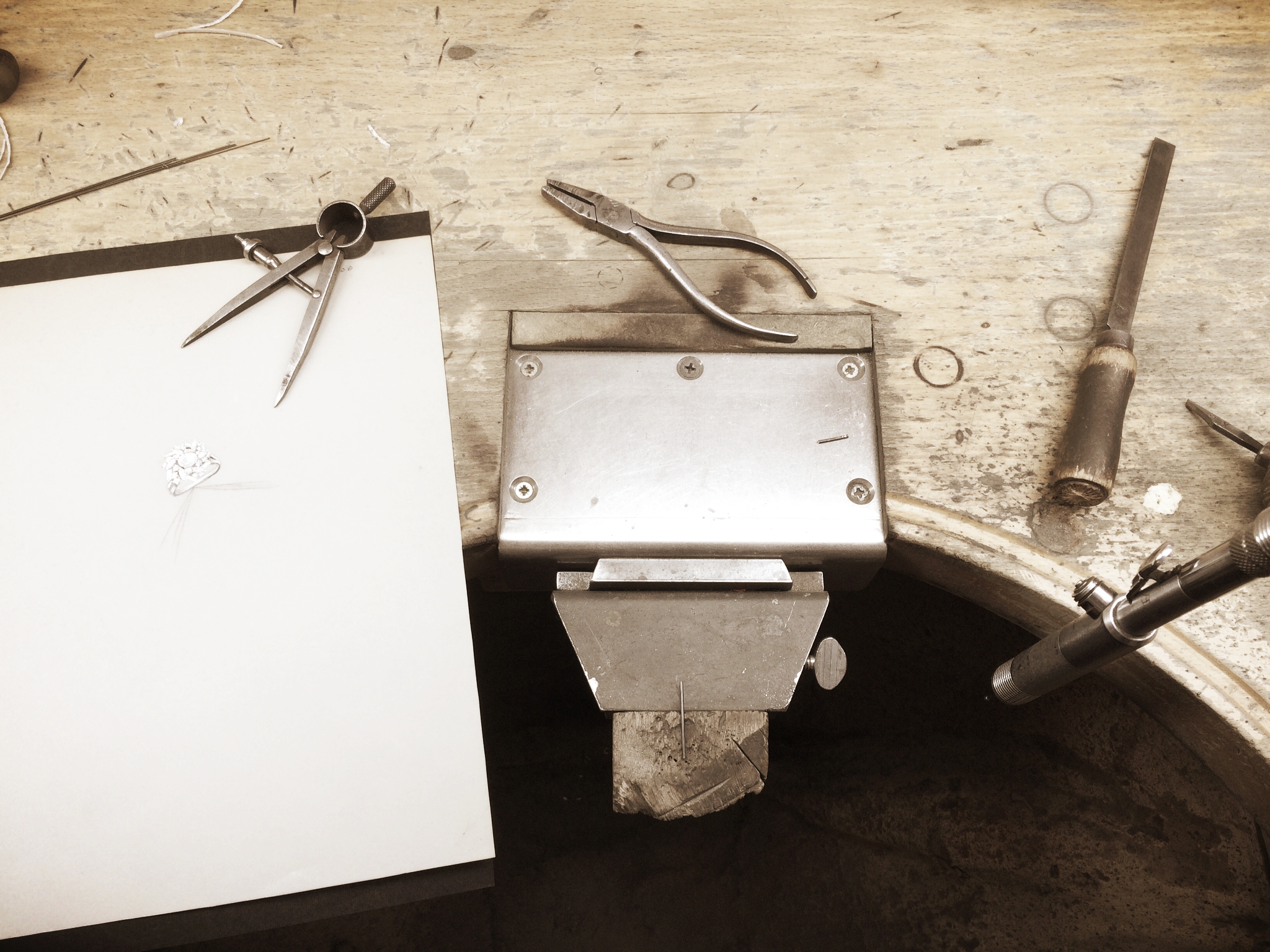 Let us bring the jewel of your dreams to life
Regardless of your preferences and tastes, thanks to the unrivaled craftsmanship of our Master-Goldsmiths we can create any jewel for you. Large or small, modest or exceptional, the possibilities are endless. If we can draw it, we can make it.
You start by making an appointment with the jeweler. Here we discuss your wishes and expectations. During this discussion the jeweler makes some rough sketches or illustrates, using some diamonds or gem stones, how the jewel will look.
Then we get to work. With a great eye for detail and with love for the craft, our master-goldsmiths create your jewel from scratch.
Each part, no matter how small, is crafted entirely by hand.
The final step is finishing: every detail is carefully finished and polished.
After everything is finished and checked for quality, we notify you that your jewel is ready.
Like all our jewellery, your bespoke jewel enjoys a lifetime warranty.
We will confirm your appointment within 24 hours.